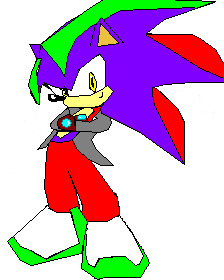 His Real Name Is Darko "Slicer" Hartogarme Specialty.
General InfoEdit
Slicer is a 23 year old hedgehog. He fights for truth and justice. He has 3 brothers and Tynic and Splash are his bestfriends. He works with his brothers Slasher and Cut
Come on, step it up!


This article is under construction.